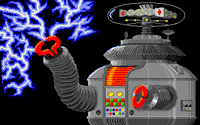 In order to provide better service to our friends and clients we offer not only content but services. To emphasis we present you with Tech Tips. This is a publication to help get you (and keep you) up to date with current trends and software used on the Internet. This publication will be E-mailed every other Wednesday to help you stay abreast the ever changing Web scape and perhaps to even help you better understand the constant updates and various navigational paradigms used on qru.com and our contingent sites.
---
Top Issue:
Is Your Software Up To Date?
Developing Internet web sites is difficult at best, not only does the work bring you to all hours of the day and night, but there is a recurrent issue with Internet enthusiasts raising a brow at something or another they were unable to do, or see on our site. After investigating many of these issues it turns out that there was not so much a problem with the way a page was coded or layed out as much as there is with the version of software or the available services from a given Internet Service Provider (ISP) of that individual. It is for this reason alone that we thought it was of quintessential importance to assist you in determining the usefulness and enjoyability factors of certain applications on the World Wide Web.
---
Top Picks
What Do We Recommend?
The main thing to remember when deciding how to use the plethora of tools available via the Internet is choose wisely. Here we provide our top three list of software publicly available to get the most out of you journey through qru.com and the rest of cybrespace. Currently our perspective is MPC-centric as we currently are not running Macintosh in our active testing scheme although we do test from time to time and through outside resources. As we advance our in-house research we will expand to include other platforms as well.
The following Softwares can be downloaded for installation by clicking the icons. It is best to place the downloaded file in it's own temporary directory where it can expand. (You may need Win Zip.)

WinZip 6.2 has a long history of of being the absolute best compression/ decompression software on the PC today! This program is a must have, required for many internet application such as uncompressing an file or compacting a file to reduce transfer time in the instance you need to send a large file via E-mail or are uploading for FTP. This self-Extracting Installation will allow you to install the following (as well as many other) programs.

Netscape 3.0 with components Gets Kudos hands down, publicly available Internet browser with practically infinite capabilities and is the standing challenger of the Microsoft Internet Explorer. Although it is noted here that there is a 4.0 version in beta testing with even more functions than 3.0 we are still in testing phases of this and will be reporting more on that closer to the time of release.
Live 3d is a plug-in component that comes standard with the full install of Netscape 3.0. Live 3d allows for in-line VRML, or inside of a web page 3d world viewing. The wonders of VRML are formative and the technology is progressing fast. Although the specification for VRML 2.0 is out Live 3d only supports the 1.0 standard. However, it is known and has been tested that the 2.0 spec. is included in the next version of Netscape.

mIRC 4.7 Is also freely available for Internet Relay Chat. For those that are unfamiliar Chat is a means of conversing with another person through text messages over the Internet via an IRC server. The advantages of this are not the quality of the conversation but rather the savings on your long distance bill and the ability to converse with different groups of people simultaneously anywhere in the world. mIRC is a most flexible, open standard IRC Client with much functionality and the recent release is much more stable than previous versions and is available in 16-bit or 32-bit compilations.
| | |
| --- | --- |
| If you find a link that has a "#" at the beginning, chances are this is a chat link. if clicked on this will bring up a dialogue from Netscape that says it does not know what to do with this file. The link will then automagically open mIRC and connect to the appropriate channel (or room where the given topic is set). More tips on IRC will be available in future issues of Tech Tips. | Several of these mIRClinks have been added to qru.com in order to enhance the depth of Internet exploration for our frequent visitors. Areas including mIRClinks are the Inner Outpost, the Vampire Gallery, and The Knowmadz Sites. Several more to be added soon! There are other select sites about the Internet containing this new type of link as well. Research in the area of Internet Relay Chat has shown IRC many of the People on Chat are from remote areas inside the United States or foreign countries like Australia, New Zealand where the population is less dense than here. In other words, it is an excellent means of bringing people together. As well this medium allows for a fair amount of anonymity and creativity and recommend the exploration of this medium to benefit from your Internet experiences. |
---
System Requirements
How Much is Enough?
Generally we do not design sites with any particular hardware requirements. However, as we are still working with new devices and paradigms on rare occasions we may overlook certain limitations and cannot always account for your system configuration and current settings. Here we will detail a few of the settings and recommend a minimal system outline that will most benefit your viewing of our site, but also the appearance of a number of other sites on the Internet.

System

Screen Settings
---
Considering Other Browsers
...And Do We support Them?
Yes, as a matter of fact we test all of our sites with a variety of browsers. The top contenders are actively MIcrosoft's Internet Explorer, America On Line, and NCSA Mosaic. Below we have advisories pertaining to some of these other Browsers. Of course we can leave it up to you and your own judgement what best suits your needs.

Internet Explorer This Product from Microsoft is a top competitor of Netscape Communication Corp. as the Internet Explorer exploits all available system resources to bring you a single web page, and buries itself deep into crevices of your computer that you didn't even know you had! Although the Internet Explorer is compliant to most recent markup tags as well as offers a few of it's own, the toll on your system as well as generally unstable infrastructure is somewhat unforgivable. Unlike Netscape supporting open standards support and compliance on a variety of operating systems- Microsoft is only catering to select instances at the moment, and allows for proprietary support such as running compiled code in a webpage, and opens the doors to the inner workings of your sensitive system registry and BIOS. These are not endorsed features or enhancements and receive no commendations, rather harsh warnings to users from us.

America On-line The Quickest, easiest and worst way to get onto the Internet. America On-line has discovered early that playing on the insecurities of others keeps them insecure. Meaning; if you do not trust or cannot deploy an actual Internet Service Provider AOL will do something similar for you without allowing the benefit of open standards. As AOL is in fact a completely proprietary system that can, at times and with a great deal of effort, sometimes, support common Internet protocols.

NCSA Mosaic One our all time favorite underdogs Mosaic supports a liberally limited scope of markup and does require a subsite that complies to it's limitation which is not always supported by site designers. (like not having frame support). However, this browser is most stable and has a nominally small footprint on your system resources. So, if you don't have a lot of hard drive space or Memory (RAM) we highly recommend this client browser.
---
Technically Speaking
Words from the Tech Forum
The personal computer industry has probably seen its profit margins peak, and many PC makers are likely to follow Compaq Computer Corp. with price cuts this spring, SoundView Financial Corp. analyst Mark Specker said Friday.

"We have probably seen the top of PC gross margins for the foreseeable future," Specker said. "They have been on a climb ... We will probably stop seeing any upside surprises on gross margins in the second quarter."

Specker said he believes other big PC makers will soon follow Compaq's recent aggressive price cutting.
Earlier this month, Compaq announced price cuts on a wide range of products - desktops, portables, servers, workstations and networking devices - in an attempt to increase its market share.
The cuts range from 17 percent to 27 percent.
Compaq, which has the highest profit margins in the PC industry, reported fourth-quarter profit margins of 24.4 percent of revenues.

"They have some gross margins to work with and they are going to try to gain market share (by cutting prices)," Specker said. "Then yesterday they brought out the $1,000 PC, which I had expected later in the year."

Specker said these moves by Compaq, plus some general input he has received on PC pricing, led him to believe that other big makers of personal computers will also follow with price cuts.

"We will see some more aggressive pricing out there from the big guys," he said. He said he expects price cuts to begin in the second quarter, which will lead to acceleration in revenue in the third and fourth quarters for the bigger firms.
Tech Forum is designed to help you determine the problem you are having and gives you the opportunity to troubleshoot with the expert staff of Qru Studios or others that are or have experienced similar difficulties to benefit all the Qru community.

This Forum will be be opened in the next several weeks where you can post inquires and check back for answers. Eventually you will be able to send E-mail responses directly to the respondents. All to benefit the communicative capacity that the Internet has to offer and the individual needs of you.
---
PERLs of Wisdom

This section will be the editorial area for David Cole, our very own Director of Special Effects. Here he will be discussed various aspects of programming discoveries. This will enable you stay better informed about this obscure and often totally unexplained area of development in the field of Web research. Currently unavailable to add to this issue, David has developed all of the new scripts and many of the new areas of qru.com. Right now he is putting the finishing touches on the lot of them and will be sure to add here in our next issue.
---
Studio Staff LAN Tech Tips Search News
---